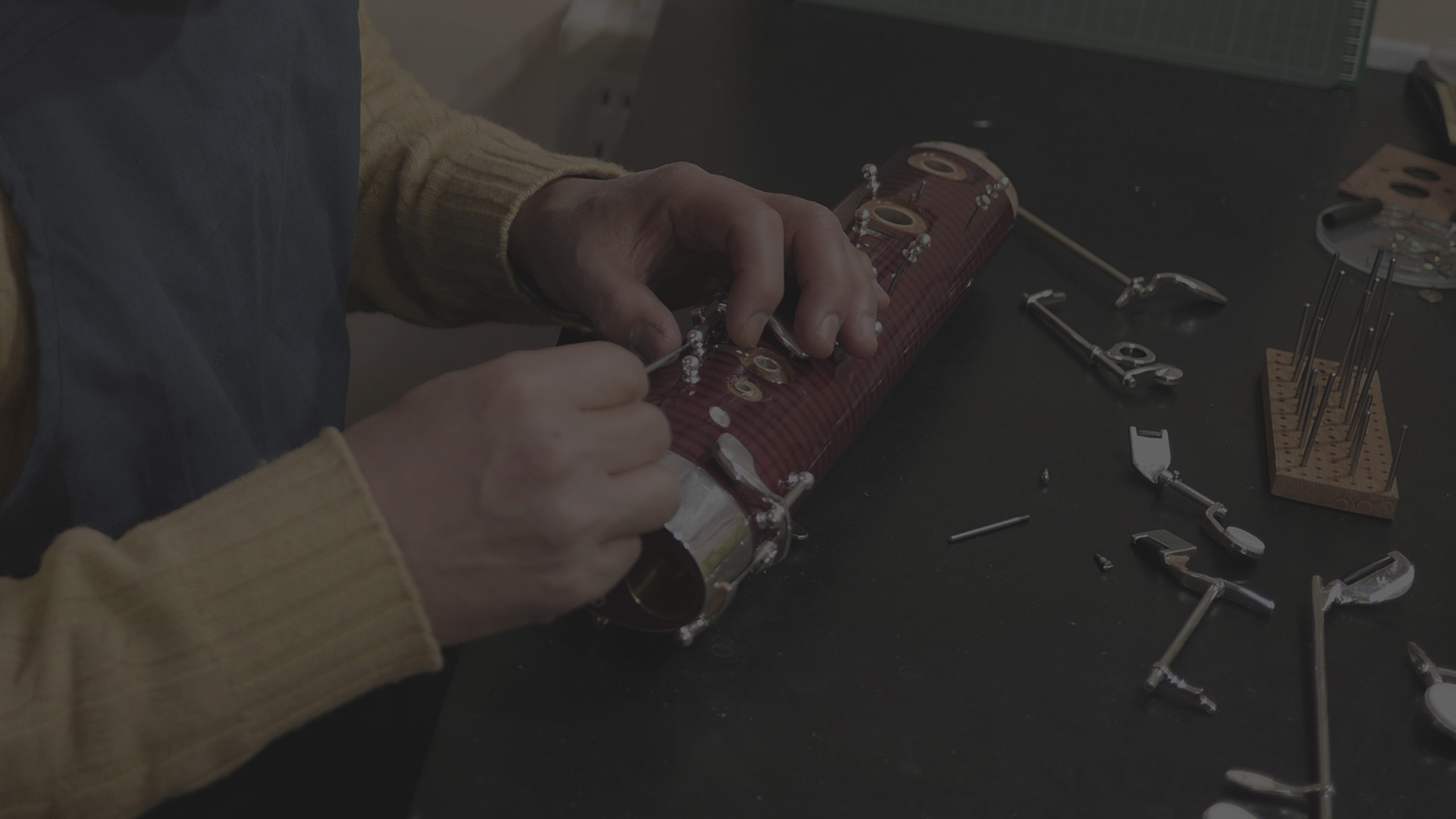 Our Story
Everything began with the passion of a professional bassoonist, Yuhiko Takeda
The bassoon is a woodwind instrument which has a unique tone color. Given its warm sound, high penetrating tone color which reaches to every corner of concert halls, and its ability to cover a very broad sound range, it is an indispensable instrument which can add color to various compositions from solo to chamber music, wind music, and orchestras.
However, traditionally, most bassoons were highly priced which made it difficult for organizations such as schools, and even more for individuals, to easily purchase. Furthermore, there were many instruments whose tone color and pitch did not match the price. We believed that these were huge reasons which prevented the bassoon from becoming popular. Therefore, Takeda Bassoon was established in order to overturn the common belief that "the bassoon is not popular because it is expensive", and to produce bassoons with lasting high-quality and an affordable price.
---
Upon designing and producing bassoons, we place highest priority on realization of a well-balanced musical pitch, a comfortable blowing feel, and warm sound. These are uncompromisable design standards of a former performing musician who is fully familiar with the attractiveness of the bassoon.
In order to fulfill these standards, the wood used for the body of the instrument is naturally dried aged for more than 10 years, and natural rubber is used in the inside of the tenor joint and double joint, all keys are plated with silver, all upper-class instruments use pure silver tone holes, pads produced in Italy are used, bocals are manufacture in Japan jointly developed with a medical equipment maker, and the final assembly and adjustments are performed by the designer repeatedly test playing the instrument until completion in Japan.
Furthermore, we produce models which are easy to play for people with small hands, and as we are continuing to contribute to the popularity of the instrument.
---
Up to now, we have continued to produce bassoons while going through various trial-and-error stages and failures, and today, we are manufacturing and selling various instrument types from small sizes for students with small hands and for beginners, bassoons for professional musicians, as well as contrabassoons.
Our products have come to be played in approximately 30 countries around the world. To all of the many bassoon lovers, we are happy that Takeda Bassoon can be of any assistance to you.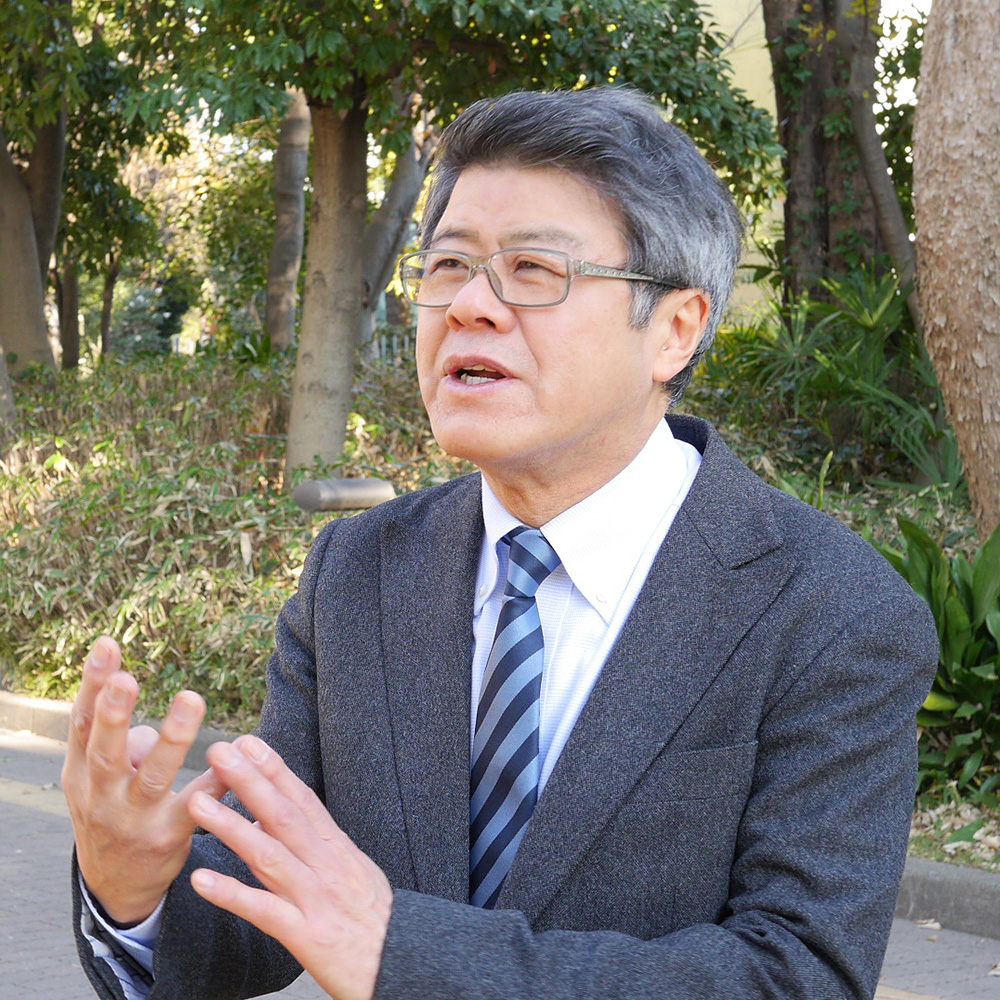 Yuhiko Takeda
Graduated from the School of Music at Tokyo National University of Fine Arts & Music, Faculty of Music, Wind and Percussion Instruments, and the graduate school of the same University with a Master's Degree.
While a student at the University, he joined the Tokyo Kosei Wind Orchestra. He also studied abroad at the University of Music and Performing Arts Munich. After returning to Japan, he joined the Tokyo Philharmonic Orchestra where he played for 16 years, where he was also active as a member of the woodwind quintet called Philharmonie Kammer Solisten comprised of top members of the same orchestra, and often appeared on NHK TV and radio programs. After leaving the orchestra, he began to make bassoons and founded Takeda Bassoon Co., Ltd.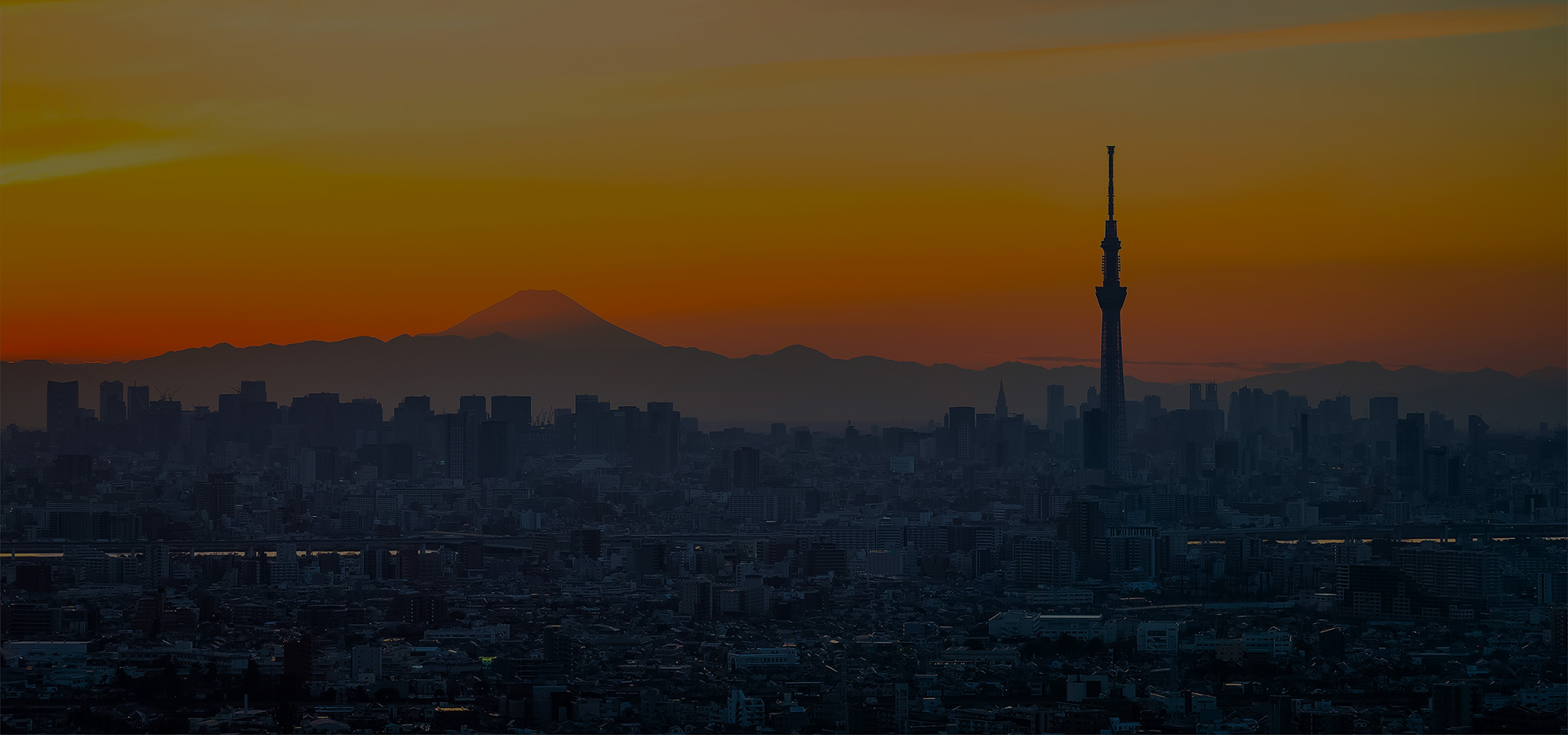 Japan Brand
All our products are designed and completed each one carefully in Japan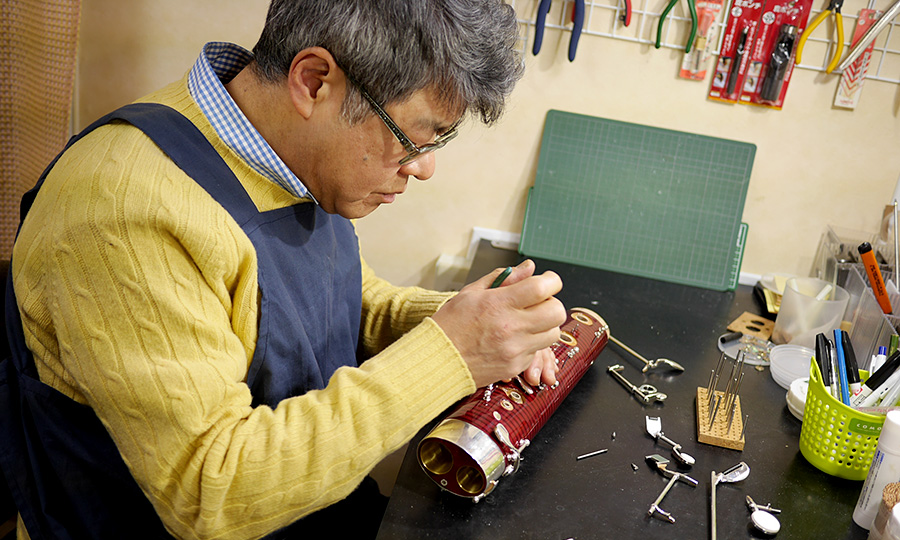 Elaborately Designed by a Professional Bassoonist who is well informed about Bassoon
The design concept behind Takeda Bassoon is to pursue a well-balanced musical pitch, a comfortable blowing feel, and warm sound. In order to realize this concept, the bassoons have been designed by a professional performing musician who is full familiar with the art of bassoon playing.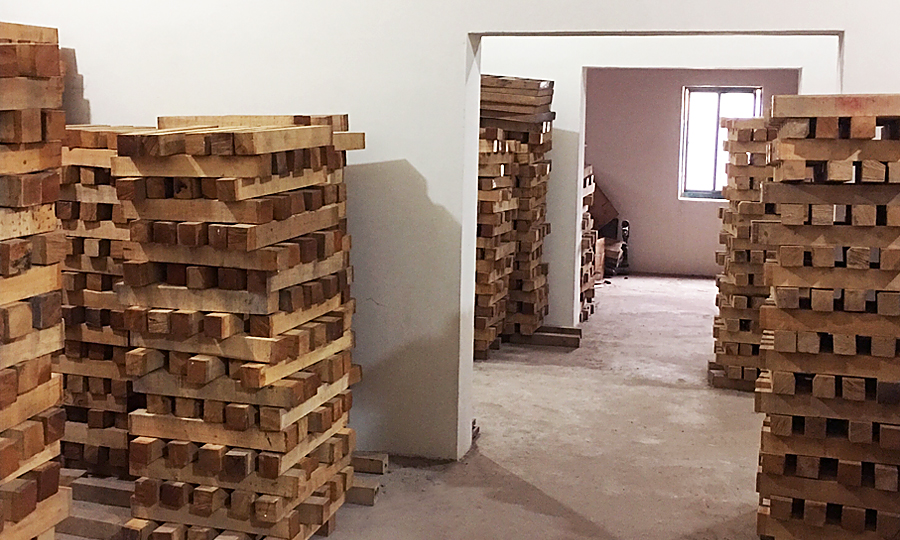 Siberian Maple Wood Naturally Dried for 10 Years
Takeda Bassoon uses Siberian maple wood, which has been chosen from a repeated selection process and naturally dried for over 10 years. Wood which has been dried for less than 10 years or wood processed by adding unnaturally dried wood are never used.
Natural Rubber for All Instruments
We use natural rubber for waterproof processing of the bore of the tenor joint and double joint. Not only for superior level instruments, Takeda Bassoon uses natural rubber for all of its instruments.
Silver Plating and Pure Silver Tone Holes
In order to pursue a rich tone color, all keys are plated with silver coating. Furthermore, pure silver tone holes are used for superior level instruments.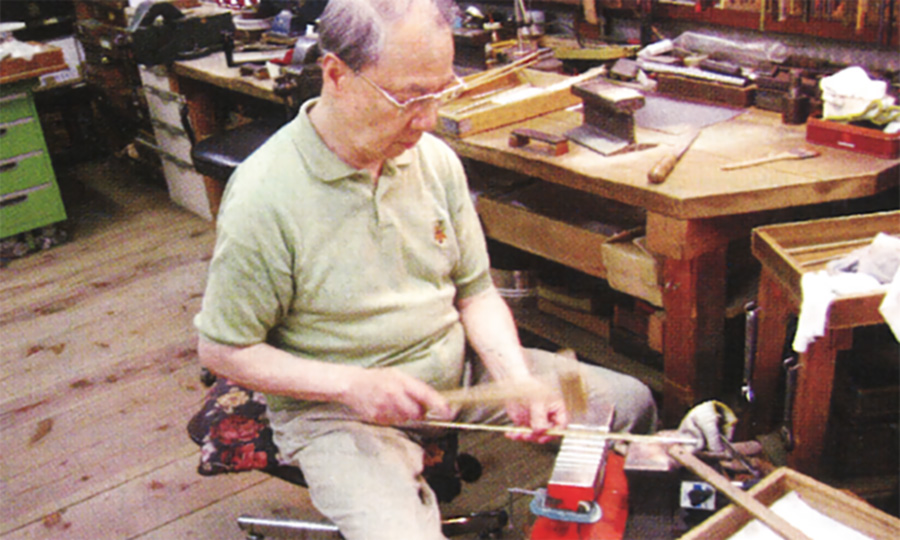 Bocals Handmade in Japan
Bocal is one of the most important parts of the bassoon. Our bocals are jointly developed by Takeda Bassoon and a Japanese medical equipment maker, and handmade one by one.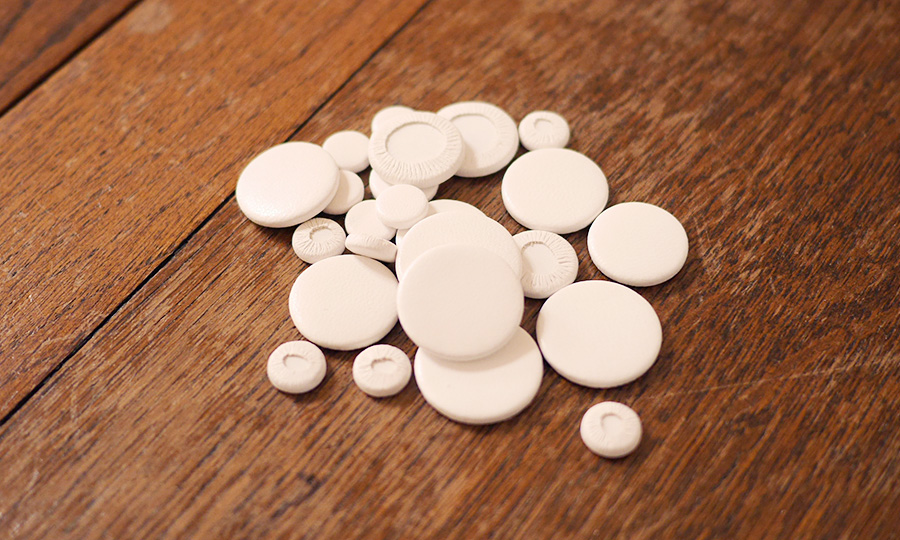 Pads Made in Italy
Pads and their adjustment significantly affect the musical pitch and tone color of the bassoon. Takeda Bassoon uses pads made in Trento, Italy. They are adjusted at the workshop in Tokyo to produce a high-quality musical pitch and tone color.
Fully Handmade and Japan Finish
---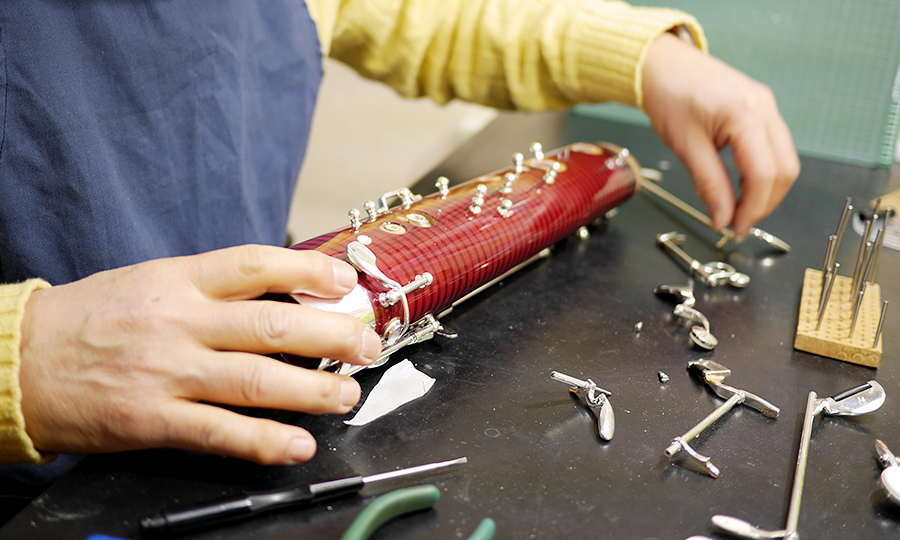 Fully Handmade is the Secret of Warm Sound
The selection, carving, processing and assembling of the wood materials are all conducted by the hands of craftsmen who have proficient skills. The final assembly and adjustment are conducted in the hands of the designer, and all instruments are repeatedly test-played at our workshop in Tokyo. The well-balanced musical pitch, a comfortable blowing feel and warm sound of our products are all results of the handmade craftsmanship.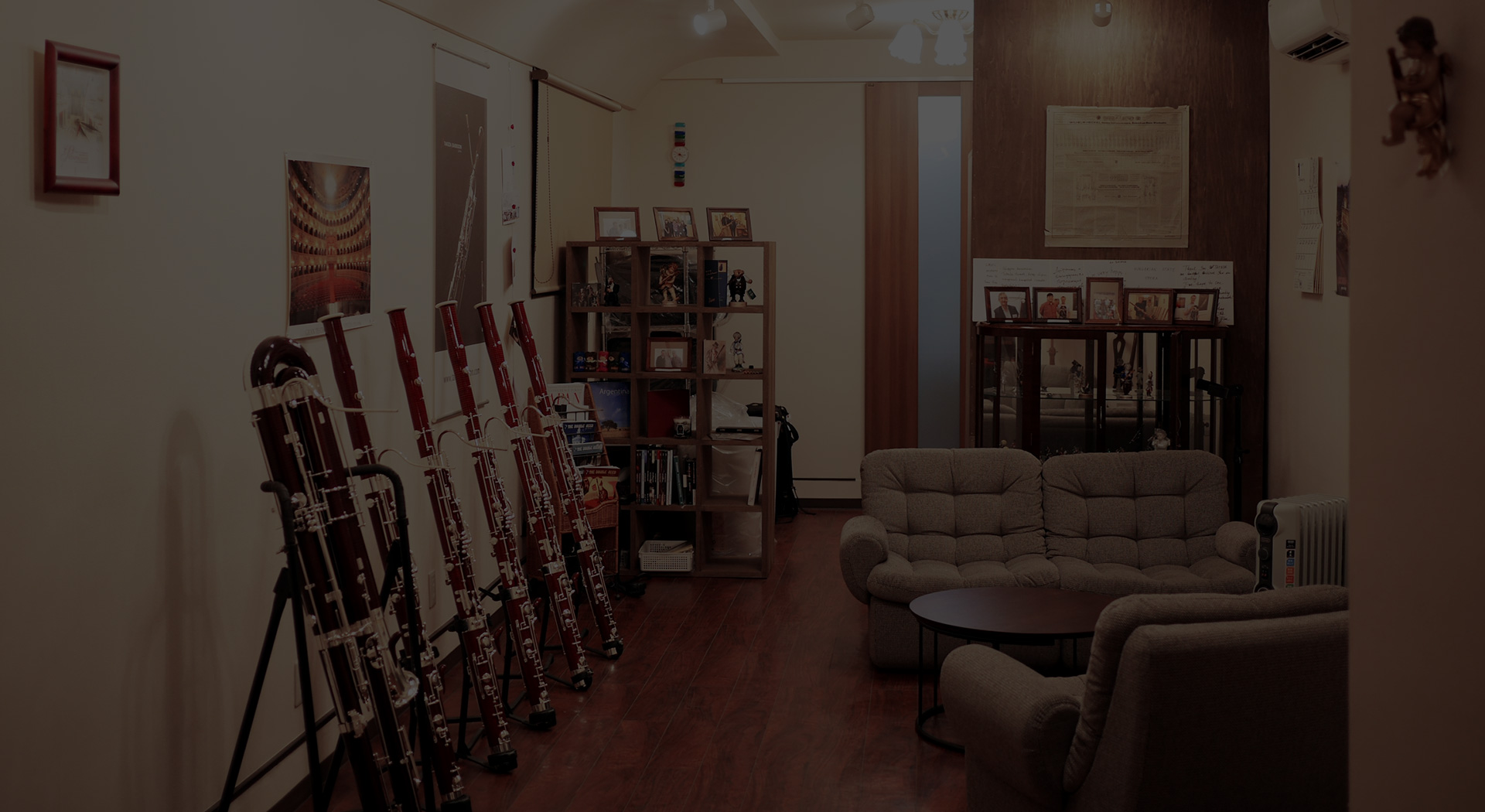 Our Showroom
Feel our products with your own eyes and hands
Thank you for your interest in visiting our showroom.
Our showroom is available by appointment only.
Takeda Bassoon Showroom
2-1-7 Kamitakada, Nakano-ku, Tokyo
+81-3-3387-3307
mail@takeda-bassoon.com
By Train
13-minute walk from Nakano Station
16-minute walk from Higashi-Nakano Station
By Bus
1-minute walk from the Nakano 5-chome bus stop
By Car
No exclusive parking lot is available.
Please use the coin parking lots nearby.